Heller, Joseph -- Catch 22 [Book]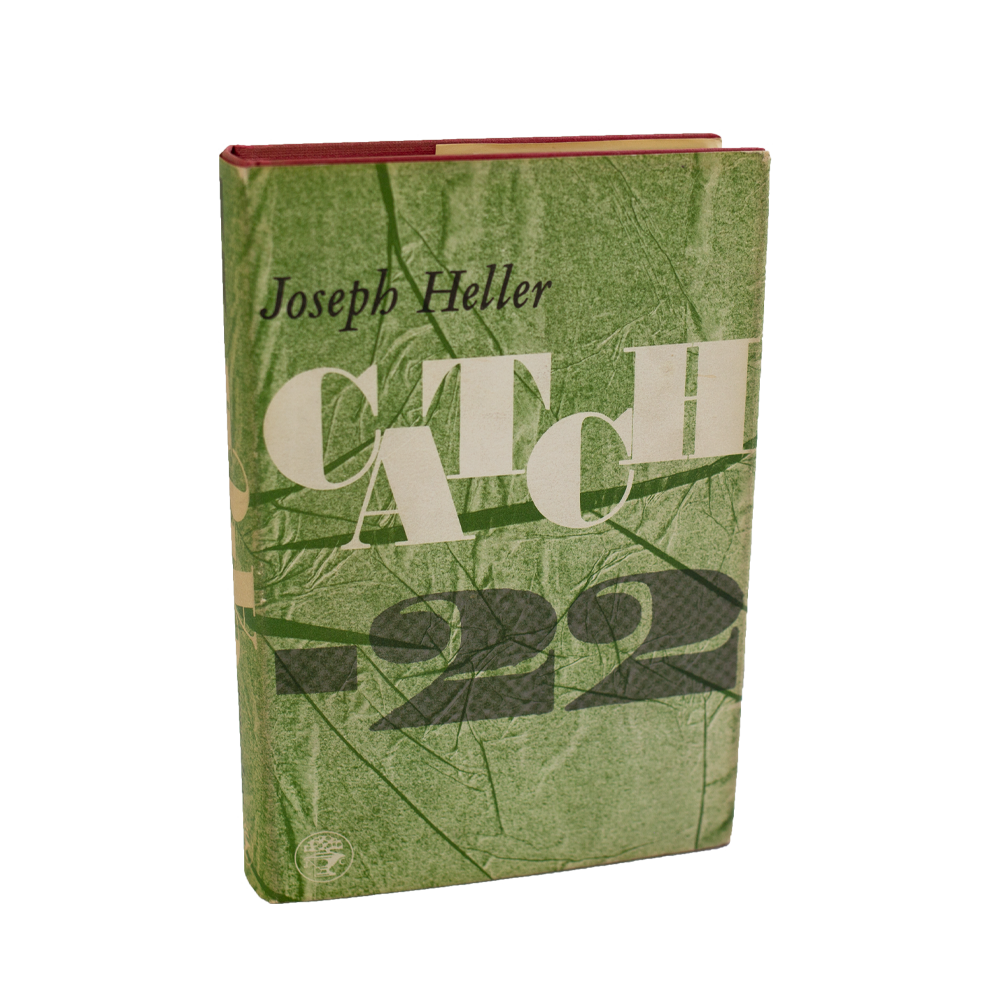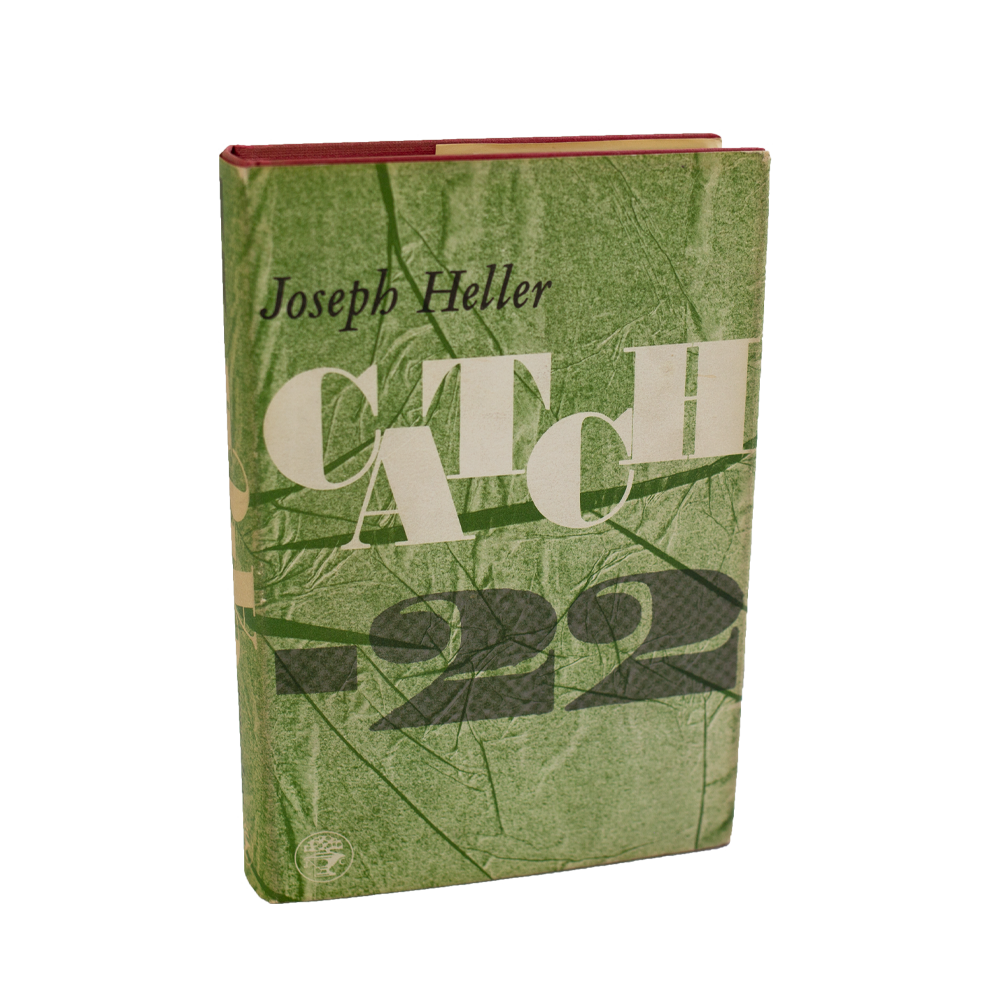 A one-time price of
$4,000.00
will be added to your order.
London: Jonathan Cape, 1962. First Edition. 443pp. Hard Cover: NEAR FINE. Dust Wrapper: NEAR FINE. Book is near fine, with richly colored boards and a tight spine. There are a few specks of foxing on the text block, as well as a small smudge on the front board. The unclipped wrapper is superb, with minor color loss and toning. Included are four original postcards associated with the publication of the book. SIGNED by the author.
Catch 22 is frequently cited as one of the greatest literary works of the twentieth century. The novel is set during World War II, and looks into the experiences of Captain John Yossarian and the other airmen in the camp, who attempt to maintain their sanity while fulfilling their service requirements so that they may return home. The phrase "Catch-22" has entered into the English language, referring to a dilemma or difficult circumstance from which there is no escape because of mutually conflicting or dependent conditions. In the novel, airmen who were crazy were not obliged to fly missions, but anyone who applied to stop flying was showing a rational concern for their safety, and was professed to be sane. The novel is the basis for the 1970 film starring, among others, Alan Arkin, Charles Grodin, Jon Voight, Art Garfunkel, Bob Newhart, Anthony Perkins, Martin Sheen, and Orson Welles.